GENERAL
New TIME Magazine Cover Mocks Biden's First Disastrous Year What you will hear now is shocking!
Time Magazine, known for slamming Trump with its covers, has done something unthinkable.
Join Our Telegram channel here: https://t.me/TheTrueReporter
They shared that truth about Joe Biden!
Joe's one-year anniversary of being the USA president shared that people are reflecting on everything he has done/hasn't done!
When Biden was fake campaigning from his basement in Delaware, he only talked about stopping C-19 in its tracks.
He planned to stop the virus. He wanted to shut down COVID, not the economy. But in the end, Biden shut down the economy and multiplied the virus.
His messages about the virus were all over the map, and he was the biggest misinformation spreader.
Biden went on national TV and said that if they get vaccinated, they won't get C-19.
But that was a huge lie!
Also, later, he said that he wouldn't mandate the shots, but now they are mandated! And, Joe blamed the unvaccinated population for all his failings.
TIME shared the truth!
TIME's new cover: Year one https://t.co/D3Uzr8B2sv pic.twitter.com/XEjP7pSYwo

— TIME (@TIME) January 20, 2022
These are the online comments:
"Notice the facial expression. @TIME knows he's mentally unfit to be president" 
"The storm goes on."
"a failed government #Biden"
"Maybe it's the calm before the real storm of hell" 
"This guy has already drowned" 
"The storm is upon… him"
"Trump was the Calm Before The Storm."
"He looks like a mental patient in this image, perfect." 
"Biden's so out of it, he doesn't even know it's raining all over him."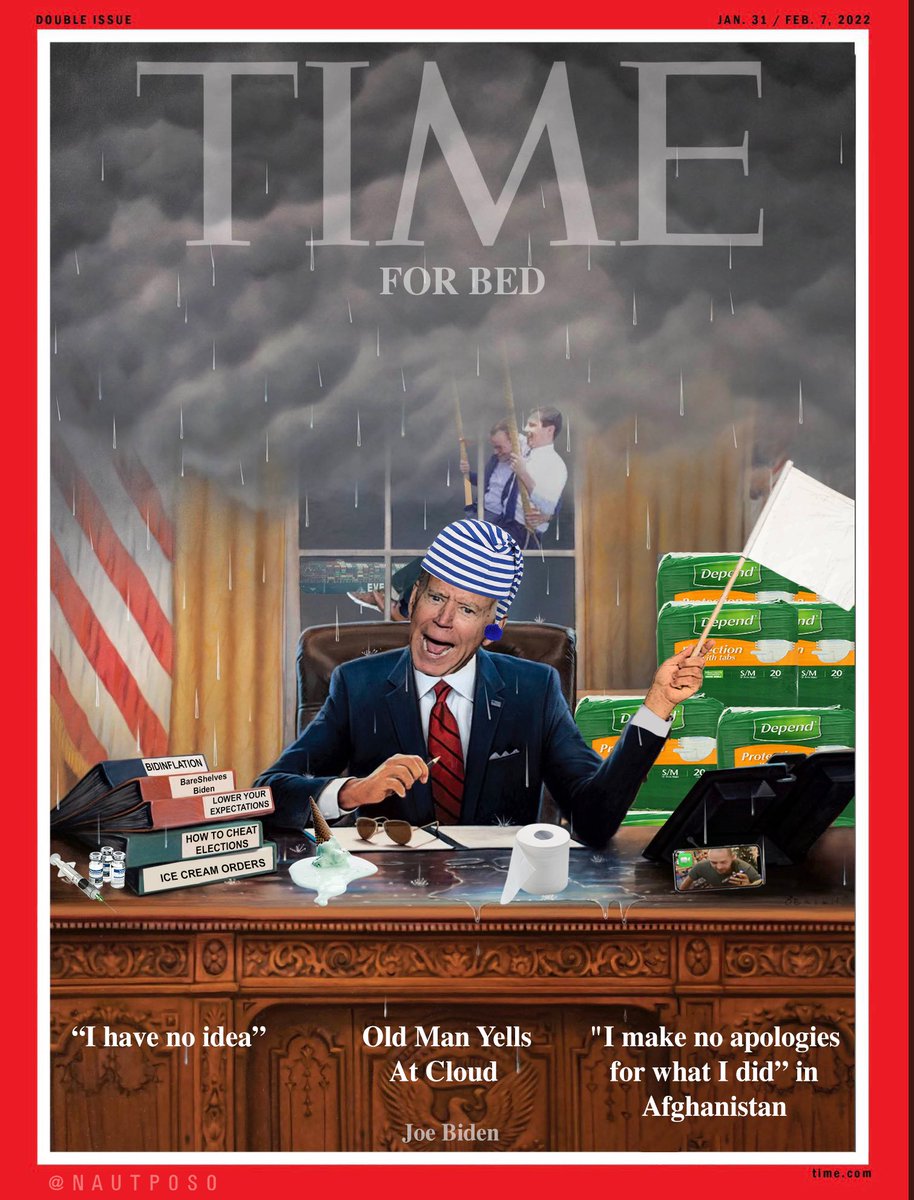 Join Our Telegram channel here: https://t.me/TheTrueReporter
Source: waynedupree.com