GENERAL
Americans Get A Peek Inside Fauci's Home Office And What's Hanging On His Wall Raises Eyebrows
Those who know Fauci knew that he is a narcissistic creep, and now we have proof for that! Fauci called himself ''science'' and has been on a power trip for about three years.
Join Our Telegram channel here: https://t.me/TheTrueReporter
Fauci has been a deadly virus superstar, and he's eating it up.
Do you remember this?
Is a pandemic the right time for the doctor to pose for a magazine?
Wait to see what's inside Fauci's home office.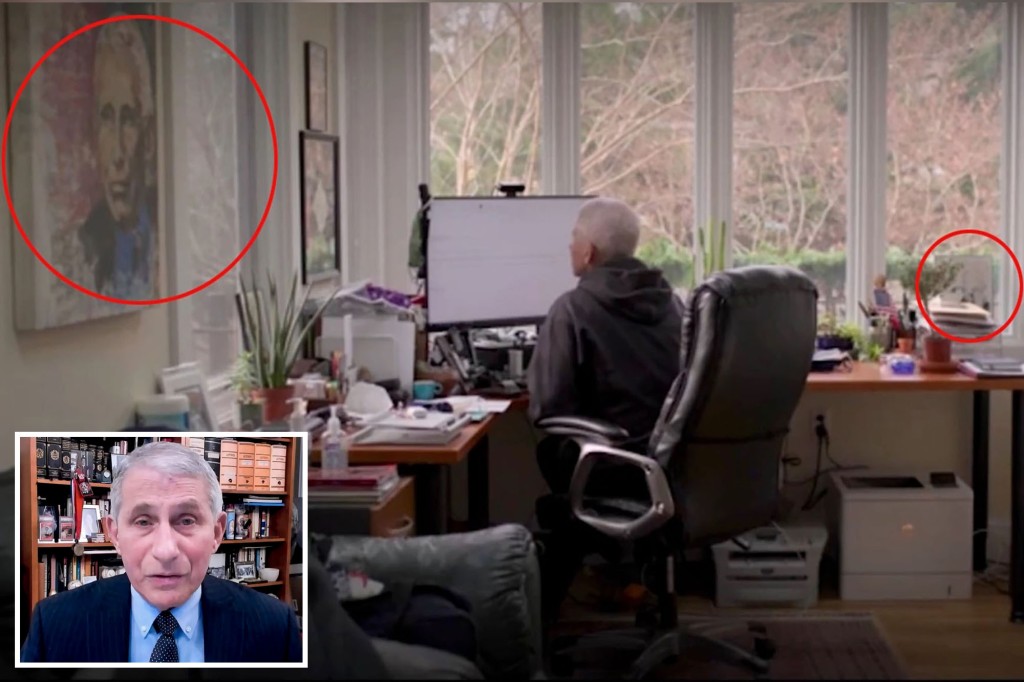 If you think the magazine cover was questionable, what would you think when you see what's hung in his office.
He has a gigantic portrait hung on the wall!
The New York Post shared a part of Fauci's home office, and we can see that images of himself surround him.
Biden's chief medical adviser video first appeared in the Fauci documentary shared last September.
Fauci, 81, sits at his computer typing an email. If that's not weird, he got a framed photo of his face behind a bookshelf.
These were the online comments.
"Nothing weird, just Fauci in his office Faucin' it up,"
"He's a fu*king sociopath"
"This is the kind of guy you run from."
"Anyone who is surprised by this is not paying attention."
"Why is this not the least bit surprising?"
"Jim Acosta has some competition."
"I think Mussolini had the same in his home office… Bobblehead too! "
"What an asshole."
Join Our Telegram channel here: https://t.me/TheTrueReporter
Source: waynedupree.com